Prix 10.000 startups 2022
Janv 2022
L'une d'entre elles sera-t-elle grande gagnante nationale ? Pour le savoir, rendez-vous au Grand Rex le 28 mars prochain à 19h, pour la cérémonie de remise des prix !
Primé dans la catégorie Industrie du futur, MagREEsource représente la région AURA.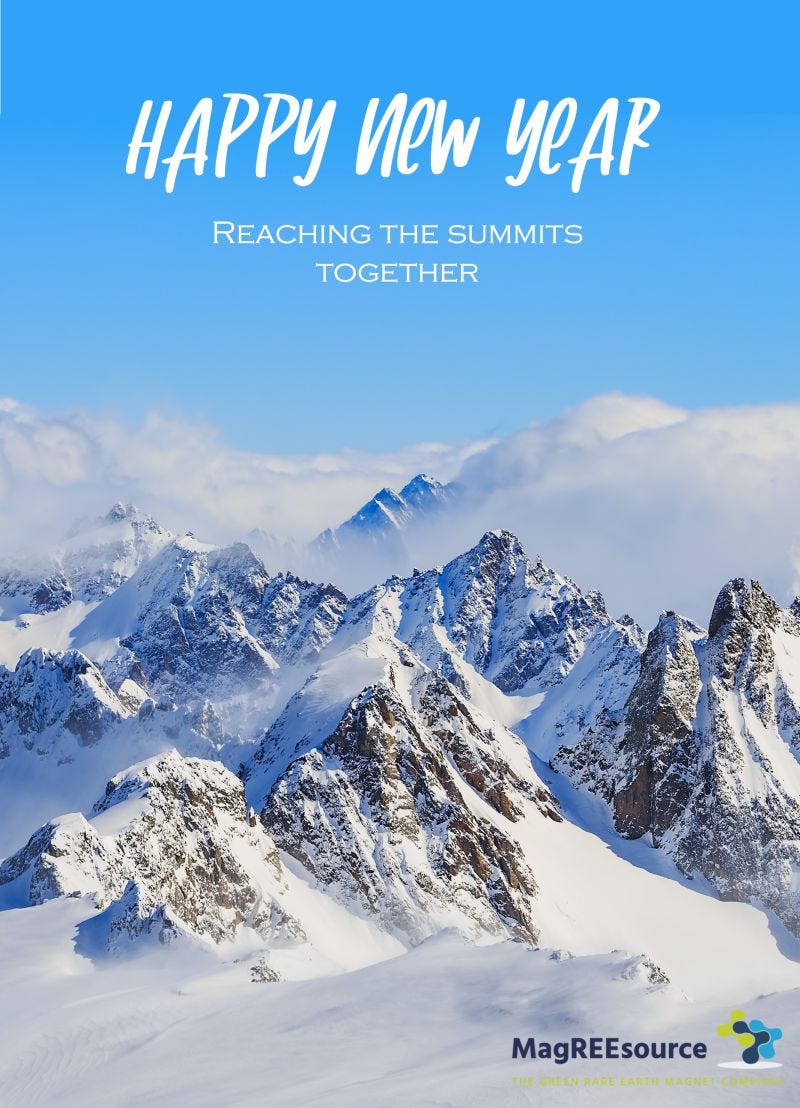 Happy New Year 2022 !

To all our friends and partners, we wish you Joy & Happiness for you and your beloved ones.


Thru this very chaotic year 2021, MagREEsource worked hard to build brick by brick the necessary steps of our technological development.


Let's reach the summits together in 2022 and set our first magnet manufacturing unit in The Alpes, based on circular economy and innovation.








Hello Tomorrow Global Challenge
The world-renowned deep tech startup competition
Déc 2021
MagREEsource, finalist of Hello Tomorrow Global Summit 2021- startup program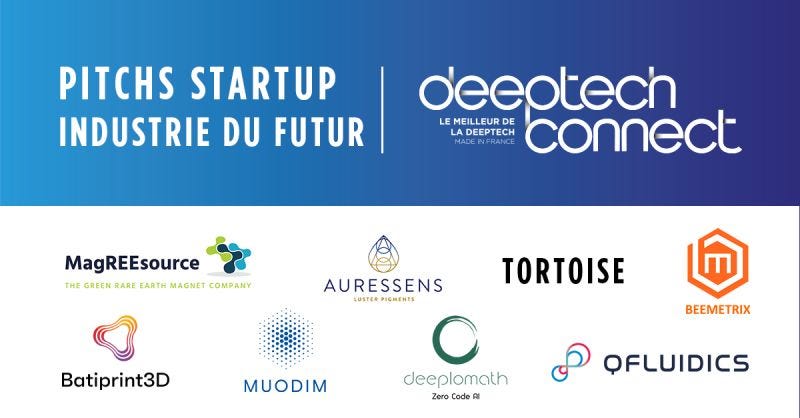 Deeptech Connect
Nov 2021
L'évènement du Réseau SATT : MagREEsource, l'une des 8 startups dans la catégorie "Industrie du Futur"
Lauréats du Réseau Entreprendre Isère
Octobre 2021
Nous tenons à remercier les membres du jury @Thierry Panico, Thierry Uring, Josquin LOUVIER, Serge Veyres, Pascal AROULE, Romain LECOT, Sylvie GRASSER, Jérôme PEYCELON et Delphine Bressy-Ränsch rencontrés en amont lors du parcours de validation.

Nous remercions également Benoit GIROUD qui était président du comité d'engagement, Christine Rey pour nous avoir accueilli dans les locaux de ALTICEO, ainsi que tous les membres présents : Claire Cudrey, Philippe APELOIG, Benoit Bonton, Alban Dumont, jean chabbal et Laura Bernard, Fanny Muet.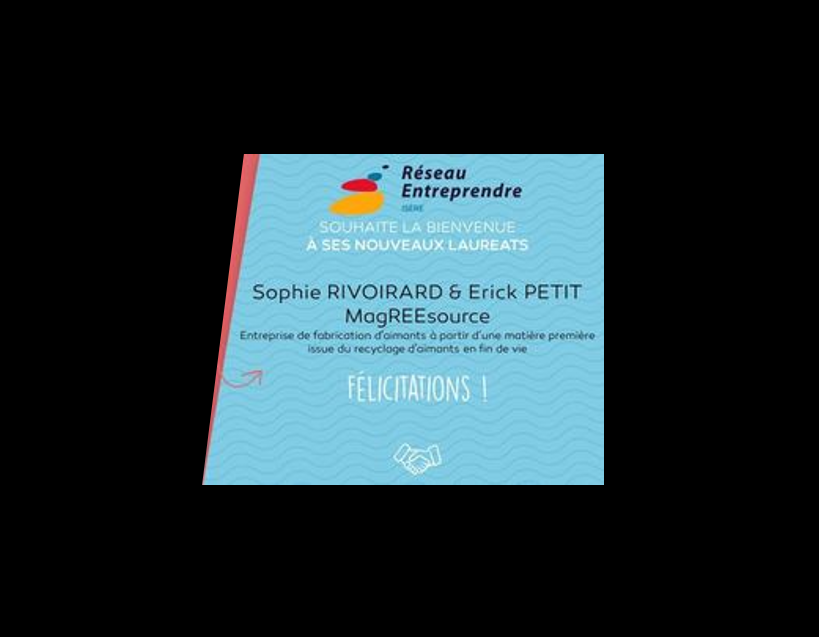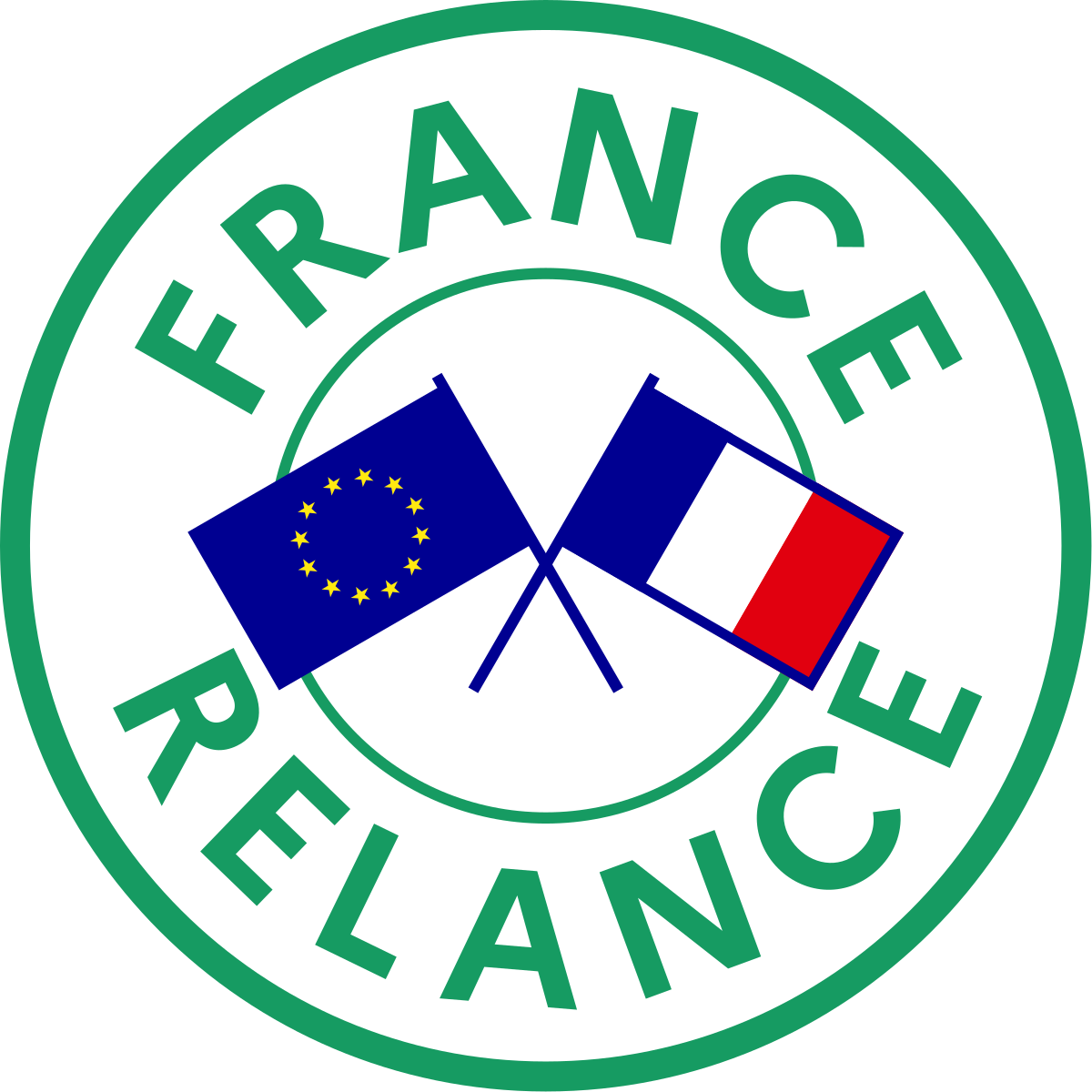 Funding by the French Recovery Fund
Aug 2021
MagREEsource and its "REEngineering Magnets" Project is being funded by the French public authorities.










Exposant au Forum 5I
Juil 2021
Network with peers and top players shaping the future of the ICT, Life Sciences and CleanTech industry in Europe and worldwide.
– Gain insight on the related industries in Grenoble and the wider region, one of the world's most advanced technology hubs

MagREEsource' booth.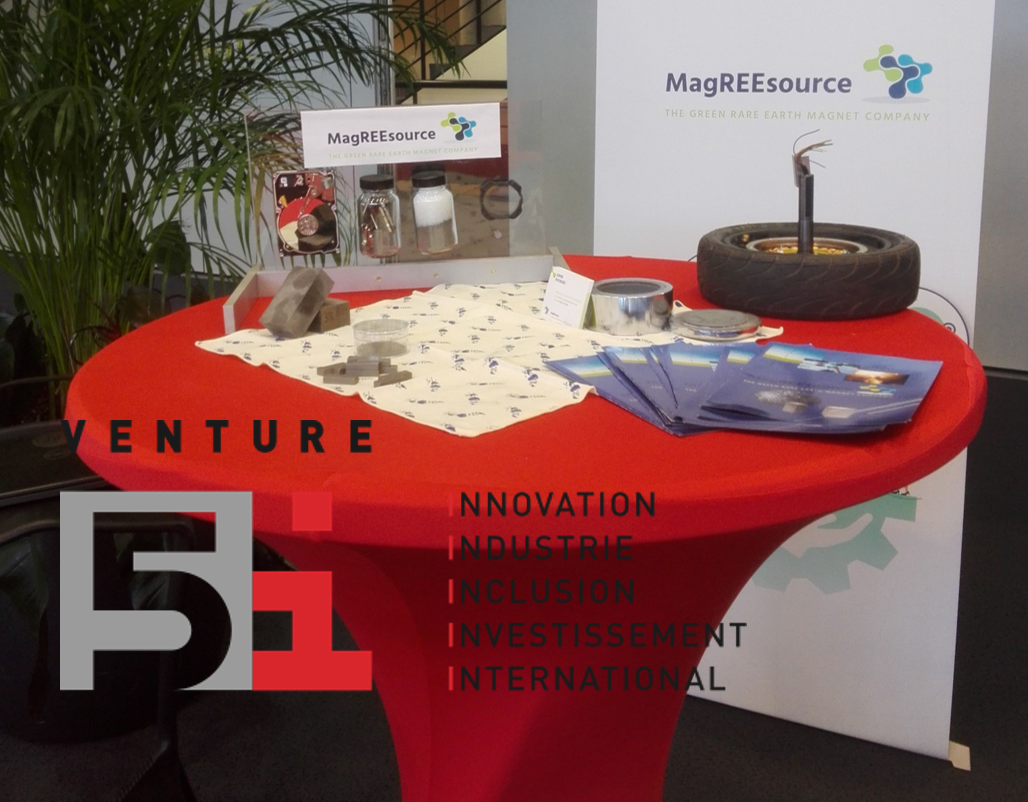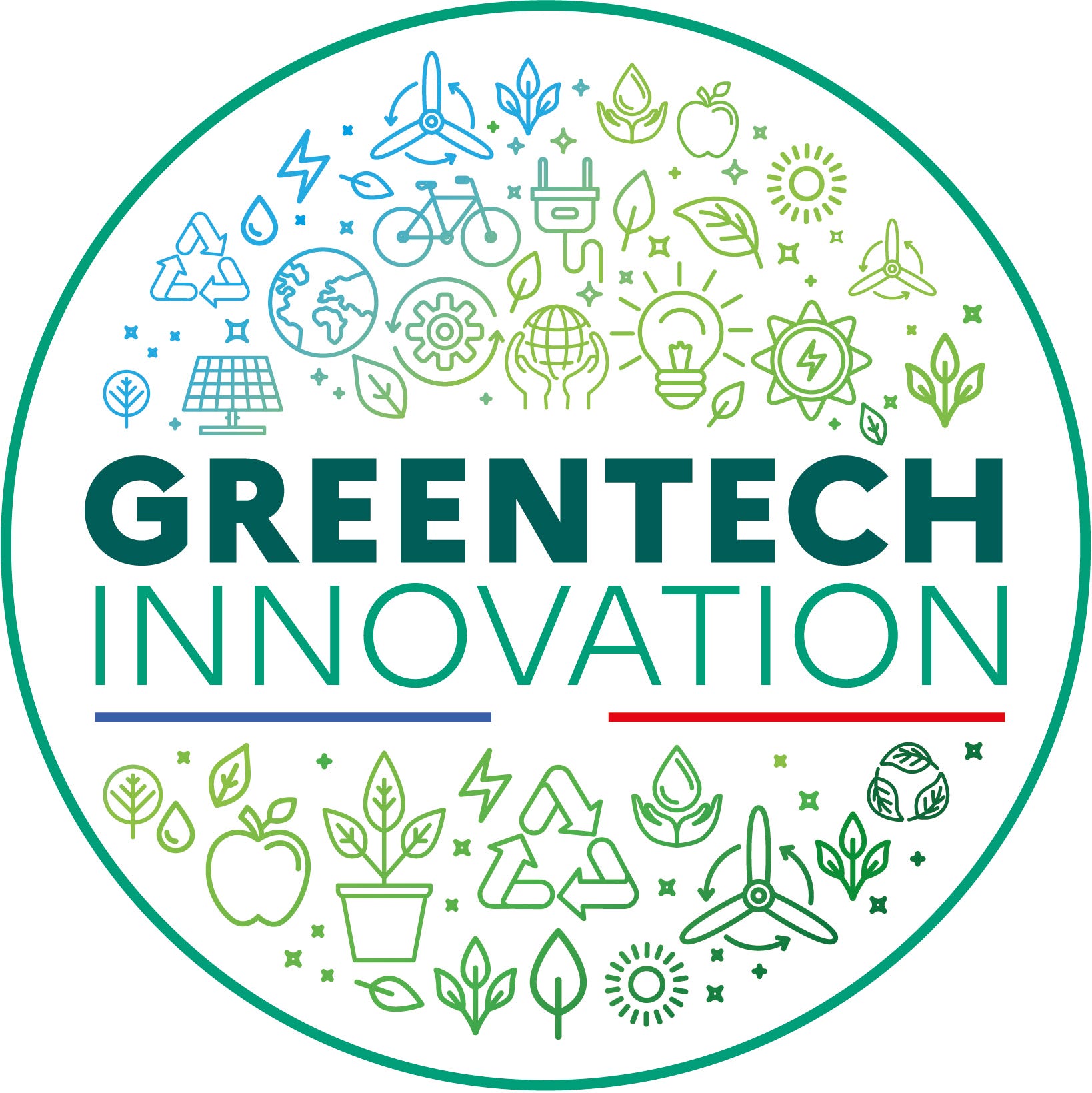 Labellisation "Greentech Innovation"
Mai 2021
MagREEsource est labelisé dans la catégorie "Economie Circulaire" par le Ministère de la Transition Ecologique